As the summer progresses in the Upstate of South Carolina, we tell people, "it isn't hot yet, just wait until August." July has been horrible, temperatures and humidity levels in the 90s all day. Of course, this means that we can spend more time in the shop as it is on the central air conditioning system.
Debora has been avidly designing and putting earrings, bracelets, necklaces and anklets together with her glass beads. She spends a lot of time planning each of her pieces. She combines multiple shapes and colors together to make fantastically brilliant pieces. I have a hard time keeping up with her. I put the crimps and clasps together for her beading. Then I do the photographing of all the work that we are able to produce. As an example, here is one of her necklaces: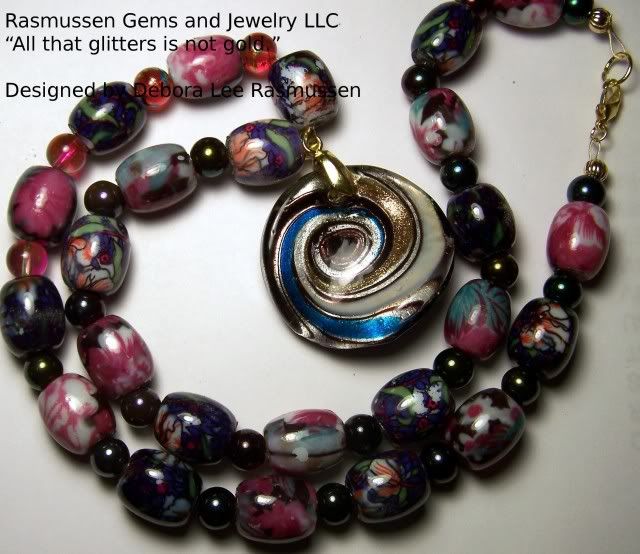 At the same time, I am working with metal to make my own creations. Wrapping and cutting jump rings for chain work, forging, chasing, etc. with metal to make components of my pieces. In this necklace, the chain is made with split rings in antiqued copper plate, the interior is some form of magnetic material. The ring of the clasp came from Carole's Creations in California, the hook started as 6 gauge round copper wire. During the month, we will probably get a lot more made as the heat should be .......
And here is my necklace: